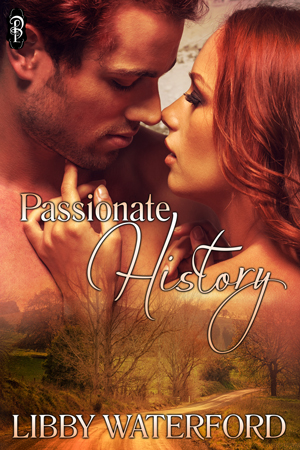 Passionate History
The first Weston University-set novella from Decadent Publishing
On the eve of her college graduation, Bree Ross seduces her favorite art history professor. She doesn't expect buttoned-up Professor Worthy to give her the best sex of her life, or anticipate that leaving him to start her post-college life would be so difficult. Their unforgettable encounter haunts her, and five years later, she finds herself back on campus for her college reunion—with a specific goal in mind. How hard could it be to convince her ex-professor to write her a letter of recommendation for graduate school?
Straight-laced Professor Aidan Worthy has adhered to his carefully-aligned morals his entire teaching career…until Bree Ross walks into his classroom. Guilt plagues him for his one transgression because that one amazing night has been seared onto his brain. When she waltzes back into his life after five years of silence, he's not thrilled. But he can't deny the illicit spark they once shared has not disappeared, and he worries he won't be able to resist temptation a second time.
Over the course of the tumultuous reunion and commencement weekend at Weston University, rain, relatives, and rental cars force the two to confront their sizzling desire and burgeoning feelings. Is their passionate history enough to keep them together, or will it drive them apart?
The first of three erotic novellas set at the reunion and commencement weekend at Weston University, where lust leads to true love.