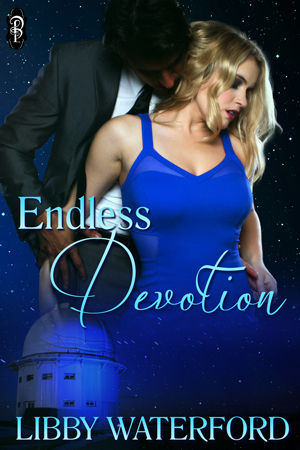 Endless Devotion
The third Weston University-set novella from Decadent Publishing
What better way to keep her ex at a distance than by becoming engaged? Of course, Katya Noskov's betrothal to a fellow Weston University professor is just a sham, but she'll do anything to avoid becoming ensnared in the seductive trap set by Devak Batra, her charismatic ex, who just happens to be the U.S. Secretary of Education.
Dev arrives on Weston's campus to give the commencement address at the graduation ceremony and to propose to Katya while he's at it. The last thing he expects is for her to announce her engagement to someone else. Undaunted, he's determined to talk her out of her betrothal and back into his bed.
When Katya and Dev come together, sparks fly, clothes come off, and nothing, not even an engagement ring, can stop them from acting on their physical desires. From passionate stolen kisses to trysts in the rain, these two can't keep their hands off each other, but steamy sex can't resolve Katya's reasons for leaving Dev in the first place. He must show he can make room for her in his life, not just his bed, if she can consider a future with the sexiest member of the Cabinet.
Will Katya's fake engagement lead to a real proposal? Can Dev's devotion survive distance, lies, and acts of congress?
The third of three erotic novellas set at the reunion and commencement weekend at Weston University, where lust leads to true love.