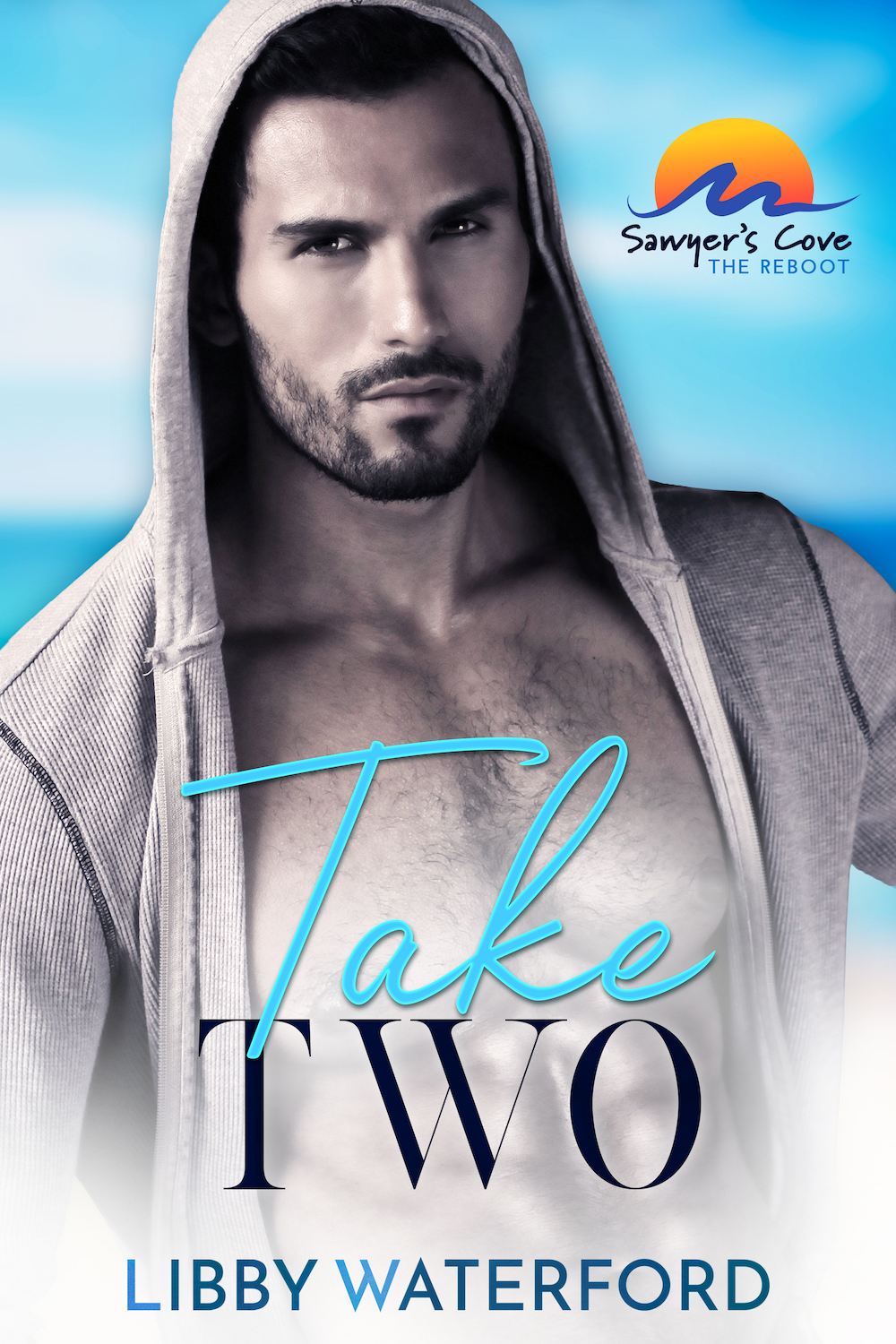 As teen stars, their young love splintered under the spotlight of fame.
Twelve years later, their incredible chemistry is still there…but is their relationship ready for a Take Two?
Jay Orlando used to be a lot of things—notorious heartthrob, second lead on cult favorite teen drama Sawyer's Cove, and in hopeless first love with his costar Camille Corsair. Now he's a humble bar owner reluctantly trading on his onetime fame while she's a certified star. When Cami walks into his bar, the last thing he expects her to say are the words "reboot" and "contract." While Cami is tempting as ever, Jay has no intention of reprising his role—on the show or in Cami's life.
Cami's fledgling producing career hinges on getting her ex-costar and the boy who broke her heart to sign on the dotted line. Her return to Misty Harbor, the small seaside town where they shot the original show, reminds her of a simpler time. She's not expecting the place to feel like home, or to be reminded of all the reasons she fell in love with Jay Orlando in the first place.
Hollywood meets small-town New England in this brand-new steamy contemporary romance series.
Sawyer's Cove: The Reboot
Twelve years after being canceled, a beloved teen drama gets the green light for a reboot—and the show's once and future stars upend lives in the small seaside town where it's filmed.
Enjoy an excerpt from Take Two
Cami slipped her sunglasses off and thrust them into her bag. No point trying to stay under the radar, not if Jay was just walking around the Inn as if he owned the place. Maybe he did. She'd had no luck finding out what he was up to these days. Hence deciding to track him down in person. It was good practice, anyway. If they were going to be working together again, she'd have to be able to have a conversation with him face-to-face.
Now, seeing him in person for the first time in twelve years, she had to admit—to herself, if no one else—she'd missed that face.
He looked older, obviously. He was almost thirty-three—their birthdays were within a few days of each other at the end of summer. She was going to be thirty-one, and she felt it in every newly developing line on her face, in the way you could see it in the rings around her eyes if she didn't get her seven hours a night and she'd have to spend an extra fifteen minutes in the makeup chair. Every day she spent in front of the camera was a reminder she was on borrowed time, as far as Hollywood was concerned. She'd aged out of teenage roles about five years earlier, and the transition to adult roles had been precarious.
But Jay's adulthood looked good on him. At twenty, he had been an appealing mixture of boyish and masculine. With his bee-stung lips, liquid brown eyes, and eyelashes for days, he could have been called pretty, but with his lean, muscled torso, strong shoulders, signature close-cropped brown hair, and sharp white canines, he had a masculine edge. At thirty-two, his hair was still shorn close to his head, like a baby lamb after shearing, but he didn't look particularly boyish anymore. Lines were around his eyes, still with an absolute plethora of eyelashes many a makeup artist had swooned over. Not to mention legions of other people.
It never mattered how long the Connecticut winters were, Jay's skin was always a rich brown, and today, even though his famous arms were covered up by a long-sleeved T-shirt, the V-neck showed his complexion hadn't changed.
"What are you doing here, Cami?" He sounded the same, too. For a second, she had a moment of vertigo, feeling sixteen again and hearing that warm baritone for the first time. The line could have been accusatory. It certainly wasn't original. But he sounded too surprised to be angry.
"I'm here to see you, like I said." She'd developed a careful list of talking points, of numbers and dates and reasons he wouldn't be able to say no to her proposal. But in the face of him, the one and only Jay Orlando, she felt curiously ill-prepared. She straightened her spine in defiance. She wasn't a nostalgic fangirl. She was Camille Corsair, goddamn it.
He smiled, slowly, as if he was catching on to a joke. "You came all the way to Misty Harbor to see me? What is that, three thousand miles?"
It would have been if she'd been coming from her place in L.A. She couldn't even remember the last time she'd been there for more than a couple of nights in a row.
"Five hundred, actually. I was in Toronto for a shoot."
His smile dimmed at that. "And you never heard of a phone?"