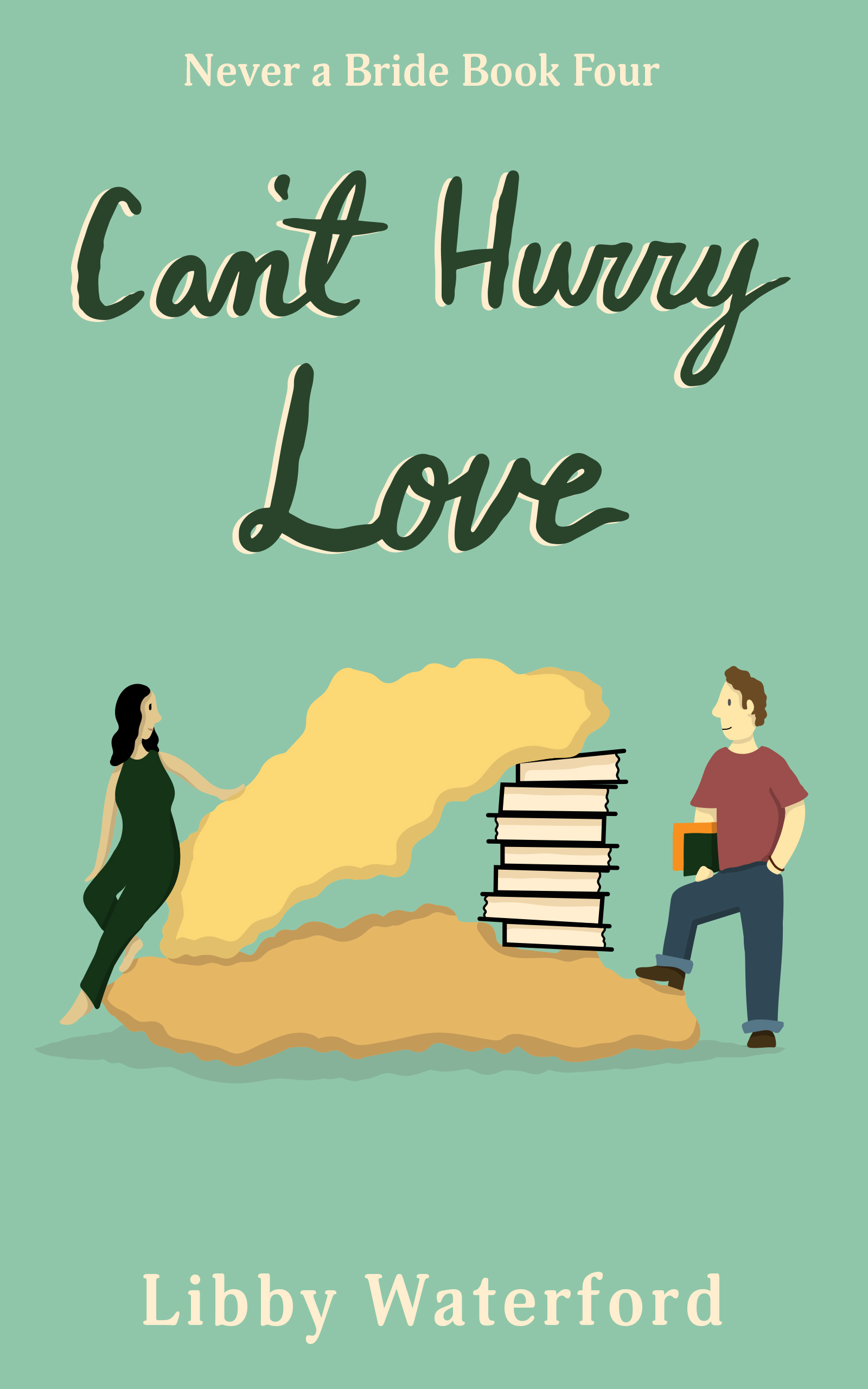 It's release day for Can't Hurry Love, aka Lani and Reed's story, aka Book Four in the Never a Bride series. I can't believe this series is wrapped already! Lani has a big secret in this book, and so do I–I think it might be my favorite in the entire series!!
Lani is in some ways the most enigmatic of the Never a Brides, and it was a blast to get to know her better by writing this book. Her ex, Reed Bennet, was also fun to write, since he's a children's book author and I, like Ophelia from Can't Make You Love Me, am a huge fan of children's books.
In addition to finding out about Lani and Reed's complicated history, we get lots of awesome moments with all four of the Never a Brides, as well as darling Nicole. There's also a new character, Kingston, Reed's agent and friend, who one reader has already suggested might be due a book of his own. Let me know what you think.
I also have a special gift for those who buy the paperback edition–an exclusive short story featuring Nicole and Ricky called Can't Hardly Wait. This will be made available digitally soon, but for now the print version of Can't Hurry Love is the only place you can get it.
Thank you so much for joining me for the Never a Bride series and happy reading!