February is a short but busy month. I've always loved Valentine's Day because it also happens to be my half birthday. This year it falls on a Friday. Do you have plans with your honey?
Speaking of honey, I'm obsessed with canning lately since devouring the gorgeous and informative tome Saving the Season, which is all about saving the flavors of the season to enjoy year round. With that in mind, I preserved some local southern california blood oranges and Meyer lemons in the form of marmalade which I will be enjoying for months to come. And if there's any left — Christmas gifts!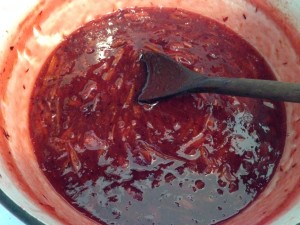 My writing goal for this month is to finish the last of three novellas I've been working on. So far, so good, and I'm anxious to start editing these. They pack a little bit more heat than my romantic suspense, Love Unlocked, so I'm anxious to see how readers will react.
Have a warm and romantic month!