Please enjoy this guest post from Betty Bolté, sharing with us an excerpt from book one of her Ghosts of Roseville series, Traces.

Mimosa Trees and Gazebos
Reading is my favorite pastime. It's what started me thinking I wanted to write and fueled my own imagination as to situations, places, possibilities. As a kid, I'd ride my bike to the library and come home with a basket loaded down with an assortment of fiction and nonfiction titles. Then I'd select one and climb the mimosa tree in the side yard of my childhood home, settle in and read while the breeze gently swayed the Y-shaped limb I nestled upon.
Years passed and I grew too tall, old, adult to climb trees any longer. I still enjoy being outside to read, though. And of course to write! In fact, I'm writing this post sitting in my favorite reading spot because the morning is too soft and lovely to be cooped up inside. My love of reading outdoors shines through my writing, too.
In Traces, both Meredith and Paulette, two sisters who are working on becoming friends once more, both enjoy spending time reading or talking together in the beautiful wrought iron gazebo situated at the back of the plantation home:
An owl hooted from outside the kitchen, dragging Meredith's attention from loading the dishwasher. She leaned onto the sink and stared out the window. The black, velvety sky sparkled with untold stars and a sliver of moon. She let her gaze slide back to Earth, touching on the white gazebo gleaming in the night.
The dishes could wait. She closed the door of the appliance and dried her hands on a towel. Flicking the light switch by the back door, she peered through the window. Yes, the fairy lights glowed across the ceiling of the gazebo. Hurrying, she strode through the house.
"Paulette, where are you?" She poked into each room she passed and then took the steps two at a time to the second floor and went down the hall where light peeked from beneath Paulette's door. She tapped twice before pushing it open. "There you are. Come on, it's a lovely night to sit outside and share a bottle of wine. You game?"
Paulette lay on her bed, her head propped on two pillows, a book open and resting on her tummy. She laid the novel aside and pushed to a sitting position, a grin on her lips. "If you insist."
Before long they rested beneath the mass of tiny white lights, an open bottle of merlot between them. The soft glow of a citronella candle flickered on the table. Crickets chirped in the background.
"I'd forgotten how much I enjoyed sitting out here," Meredith said, stretching her legs and crossing her ankles.
"Grandma had great taste in vino too." Paulette sipped the dark red liquid.
"Her latest interest, apparently." Meredith angled her glass, watching the candlelight dance in the reflection. She sipped, swallowed. "So, want to share why you came here? What happened to Mr. Perfect?"
The cricket symphony hushed in anticipation as Paulette sighed. "He's probably wrapped up in a parka somewhere in Alaska." She shook her head, peering into the darkness surrounding them.
"Alaska? Really? Whatever for?"
"His dream job. Wildlife journalist for National Geographic. Ugh."
"I can't imagine you among the polar bears and penguins, anyway." Meredith chuckled. "You're too much a hothouse flower."
Paulette laughed. "You've got part of it right. First, there aren't penguins in Alaska. Second, you're dead-on about me needing a warmer climate. That's why I'm here."
"I thought you wanted to make me squirm." Meredith sipped her wine, imagining the crickets rubbing their legs to create their unique music like a symphony orchestra warming up.
"I love seeing you squirm, but that wasn't why I really came to find you." Paulette scooted back in her chair, sitting more upright. She leveled her gaze on Meredith, resting her wineglass on her tummy. "Truth be told, I missed you. Or more accurately, I missed our friendship."
"That was eons ago." Meredith looked away. Although she longed for the closeness they once shared, she would never allow her sister to maneuver close enough to hurt her ever again. The emotional barrier she'd erected had to remain in order to protect herself from Paulette's barbs.
Now it's your turn. Maybe you paint by the lake or seashore or gazing over a mountain range. Or you swing in a hammock or porch swing and play an instrument. Do you have a favorite place to read or be creative?
I love sharing with my readers, so please visit my blog at www.bettybolte.com/blog.htm and use the subscription box at the upper left to be sure you're notified of new content.
If you'd like to be informed of breaking news and contest winners, please subscribe to my newsletter at www.bettybolte.com/newsletter.htm. As a thank you, each quarter I'll draw one name at random to win a gift, too. I promise to not overload your inbox, but only send out a broadside when there is news worth sharing. The next drawing is in just a few days, on June 1, so sign up today!
About the Author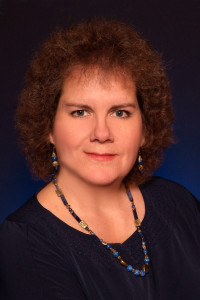 Betty Bolté writes both historical and contemporary stories that feature strong, loving women and brave, compassionate men. No matter whether the stories are set in the past or the present, she loves to include a touch of the paranormal. Traces is a contemporary romantic women's fiction novel set in a haunted plantation home in Tennessee, released on April 28, 2014. Hometown Heroines: True Stories of Bravery, Daring, and Adventure (2012) is a collection of short historical fiction based on the real-life achievements of 19 American girls in the 19th century, each with a landmark in the United States of America. The first edition won Honorable Mention in the 2003 Writer's Digest International Self-Published Book Awards and 2000 Writer's Digest Writing Competition, while the 2012 edition won the 2014 Literary Classics Seal of Approval.. She's the author of several nonfiction books and currently marketing a romantic historical fiction trilogy.
Find Betty
Website: www.bettybolte.com
Facebook: www.facebook.com/AuthorBettyBolte
Twitter: @BettyBolte
Goodreads: www.goodreads.com/bettybolte
Pinterest: www.pinterest.com/bettybolte9
Amazon: www.amazon.com/author/bettybolte
Buy Traces
LSBooks: http://bit.ly/1fp2brP
Amazon: http://amzn.to/1ivVTpS
Barnes and Noble: http://bit.ly/1j7WOwq
Kobo: http://bit.ly/1tUDIic
iBookstore: http://bit.ly/1hIrDDb
About Traces
Architect Meredith Reed aims to demolish her family plantation to bury her grief. But her conniving sister, a hunky lawyer, and a spectral Lady all have other ideas. Can she carry out her plan before they teach her the lessons of family and love she so desperately needs?