Please welcome Shiloh Saddler, a hot historical author, who is here with a quick Q& A and some info about her recent release, Saltwater Lover.
1. What's the first romance novel you can remember reading? What did you think?
You would think this would be an easy question to answer, but I'm not quite sure. I realize it isn't a true romance because it doesn't end happily ever after, but I'd have to say Gone with the Wind. I loved the vivid detail of the Civil War and I had a crush on Rhett Butler.
2. Did your initial vision for Saltwater Lover change substantially during the writing and editing process?
I clarified my vision during the editing process, but the vision always stayed the same. I worked on upping the romance between the two men. Originally it leaned a little to the erotica side.
3. What's your current work in progress about?
I am working on a M/M antebellum historical romance between a Native American wolf shifter and a white wolf shifter. I explore the interracial theme a lot in my writing.
4. What genre do you love to read but would never in a million years want to write?
I don't mind a good BDSM read once in a while, but I'd never write one of those.
5. Netflix or Hulu?
Netflix all the way!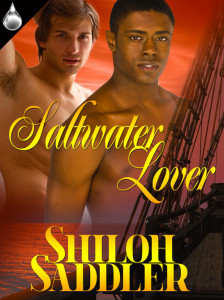 About Saltwater Lover
In 1800, Kojo is a native African with deep connections to the spirits—but those spirits choose not to save him from the slaving ship. He's captured and taken aboard, where he meets Captain Mather. During the long journey to America, not even the spirits can save him from their growing attraction. Love blooms. A doomed love. For when they land, Kojo's fate is to be sold.
Captain Mather can't imagine Kojo being treated as a slave. Desperate to spare him from that life, the captain hides him, taking him to his home. When he's blackmailed by a mutinous former crewmember, there seems little choice but to sell his ship and pay. Anything to save the man he loves.
Get Saltwater Lover
About the author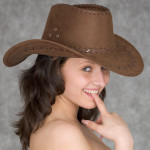 Shiloh Saddler likes to do research for her steamy romances first hand. She has invented a time machine and travels back to the 19th century on a regular basis. There are experimental settings on her time machine which could propel her into the future and even other worlds. She believes love and a good book makes anything possible.
Catch up with Shiloh:
Blog: http://shilohsaddler.blogspot.com/
Facebook: https://www.facebook.com/shiloh.saddler?fref=ts
Twitter: https://twitter.com/ShilohSaddler
Amazon Author Page: http://www.amazon.com/-/e/B00H6CN5D4