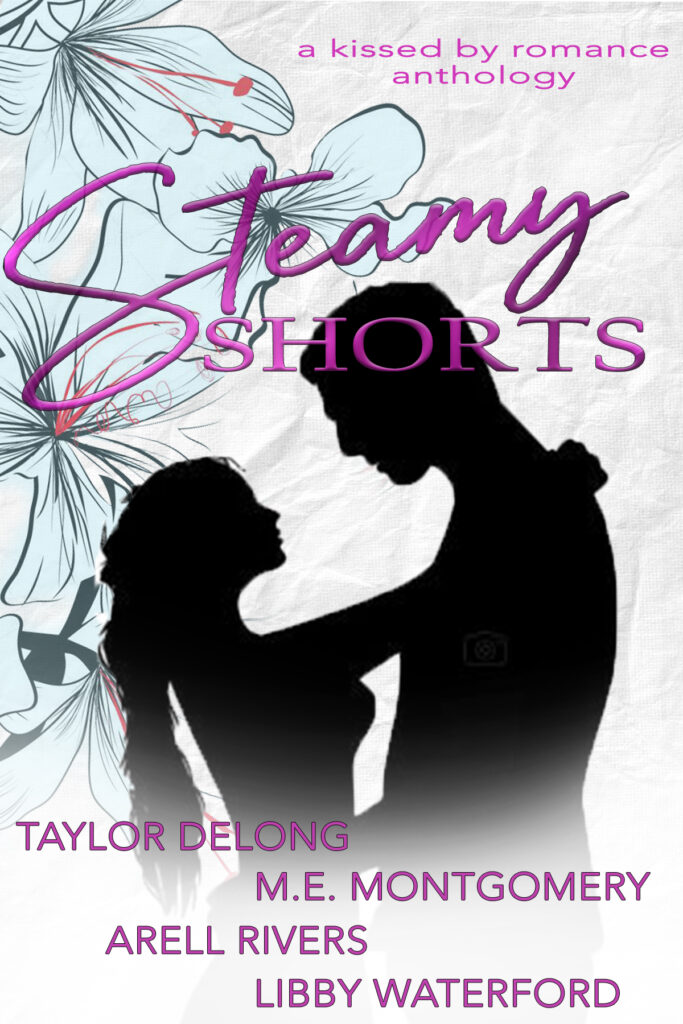 Steamy Shorts: A Kissed by Romance Anthology is suddenly, wonderfully live. One of my dear writer friends, Arell Rivers, recently asked if I happened to have a story to release and I had just finished polishing a new short story in the Sawyer's Cove: The Reboot series. It was fate! I had a blast writing about Erika and Henry and hope you love their story, too.
You might remember Erika from Take Two, the first book in the series. She hosts a popular Sawyer's Cove rewatch podcast and it just so happens one of her most faithful listeners is Henry Yu, who appears on the rebooted show. To find out what character he plays and how these two cross paths–well, you'll have to pick up the anthology! It's only 99 cents for a limited time, plus you get three other amazing, steamy romance short stories that will leave you breathless. Enjoy!
If this is your first introduction to Misty Harbor and Sawyer's Cove, read more in Take Two, or download the free prequel novella short story Kate's Take, and go all the way back to a day on the set of the original Sawyer's Cove where we meet all our characters as teenage heartthrobs.
Drop me a line anytime to let me know what you thought of Hot Take, and don't forget to leave a review!
xoxo,
Libby