I've been reading a ton lately as I've been recovering from getting my wisdom teeth out. Luckily, it's been a pretty smooth recovery, but I'm not passing up a chance to rest and catch up on my to-read pile!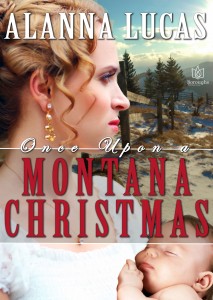 I finally got to Once Upon a Montana Christmas by debut author Alanna Lucas. This is a holiday novella set in late nineteenth century Montana. I loved the writing and the love story between the strong, resolute heroine and the secretly sensitive hero. Throw a baby and some Christmas cookies in there, and you have a very sweet debut. I know we'll be seeing a lot more from Alanna Lucas.
I just caught up on the Children of Merlin series by Susan Squires by reading Waiting for Magic. This book came out in October, but I just realized it was out. Guess I need to get on Susan Squires's mailing list! This is the fourth entry in the series and my favorite so far. I loved Devin and Keelan's story, and thought Squires pulled it off beautifully.
Whiskey Beach is one of Nora Roberts's latest, and I really enjoyed the story between Abra and Eli as they fell in love against the backdrop of the rocky Massachusetts coastline and the repercussions of Eli's wife's unsolved murder.
Up next, the debut fantasy romance of Danube Adele, Quicksilver Dreams, and the start of a new series by Beth Yarnall, Wake Up, Maggie. So much great stuff to read, so little time!